Thingiverse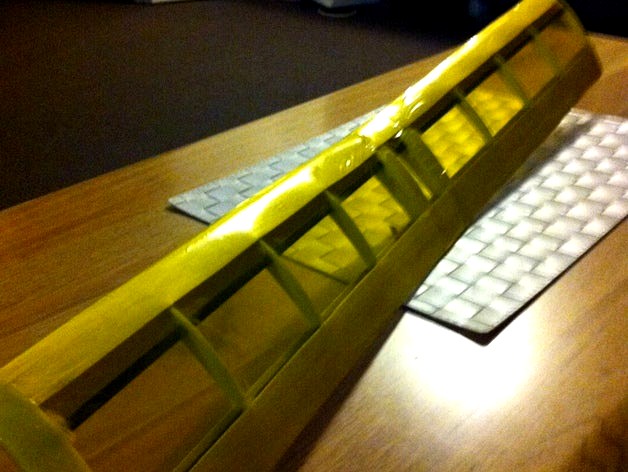 Wing spar, tips and joiner set - high and moderate lift versions included by northshore
by Thingiverse
Last crawled date: 1 year, 4 months ago
Designed as a stable high lift trainer wing for the Hobby Zone mini cub.
Includes, left and right fuselage joiners and wing tips as well as the spar sections.
There is a centre joiner piece included for a straight wing, which will need to be resized as required.. nominal recommendations are 17mm wide, unless you want to extend to use it as a single piece for the width of the fuselage (suitable for those with a brushless conversion only).
Can be assembled with or without the 5 degree joiners, or use the 15 degree joiner for a poly wing (with angled wing tip sections).
The stl file with the two wing tips contains a shortened version of these parts.. seems to work fine, saves - 5 - 6 grams.
Notes post first flight.. is a very high lift wing, requires additional weights to ensure a nose down balance point.
The Version 8 files are a less agressive lift profile, is matched to the Version 5 centre spar for the centre join, wing tips and angled joiners included.