Thingiverse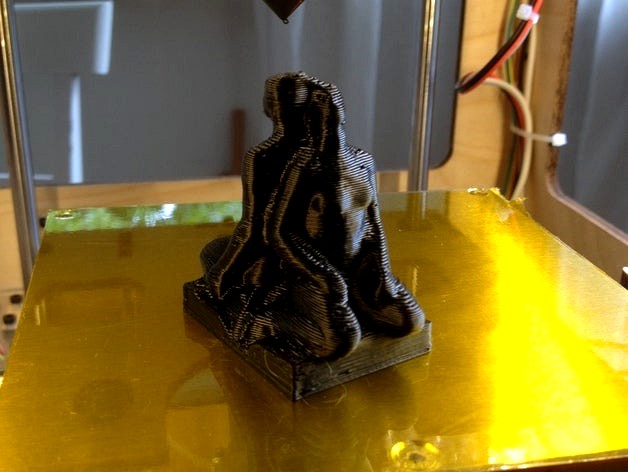 Vigeland Sculpture 1 - Man and Woman Leaning by Jimmern
by Thingiverse
Last crawled date: 2 years ago
Scanned sculpture from the Vigeland Sculpture Park (Frognerparken) in Oslo, Norway. Granite sculpture near the monolith of a man and woman leaning on each other back to back.
"Scanned" with 123D Catch, and partially cleaned up in the 123 app, with some final cleanup in FormZ.
Lack of a view from above has given them somewhat flat heads. This was a first try at this technique.
Edit: .Stl file updated, scaled and placed on bed for printing.
Edit2: Cleaned STL with Nettfabb Cloud, reduced file size.