Thingiverse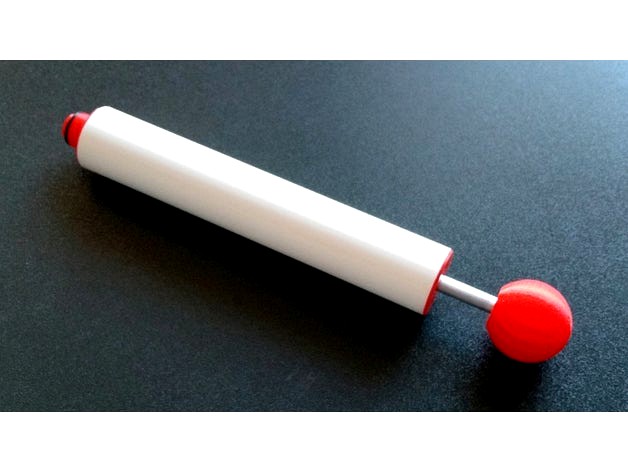 Vacuum Hand Pump by LooseArrow
by Thingiverse
Last crawled date: 2 years, 5 months ago
After having my inkjet printer in storage for a couple of years the continuous ink tubes developed air bubbles that I wanted to remove using the vacuum method. This little pump has enough volume to do the job in a single stroke.
The printed parts are a nozzle, plunger, rear guide, and a handle.
Other than the printed parts you will also need a couple of O rings (for the nozzle and plunger), some 6.35mm or 1/4" aluminium rod, and some DN20 PVC water pipe. I got all of these from Bunnings so should be easy enough for anyone to get.
Parts are glued together using quick set epoxy and before use a light spay of dry lube should help keep friction down.