Thingiverse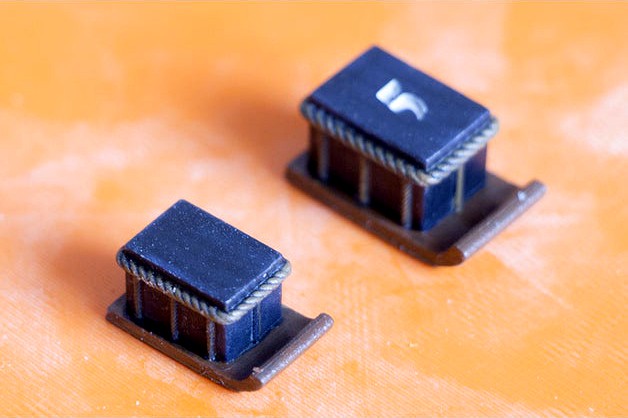 Tekhenu : ressources by groargreugro
by Thingiverse
Last crawled date: 1 year, 5 months ago
When I bought the game Tekhenu, some of the ressources where missing from the box. So I designed these.
The scribe is a 3D scan from "Réunion des Musées Nationaux" (it is a real statue from Le Louvre in Paris) under Creative Commons licence : BY-NC-SA (Attribution-Non Commercial-Share Alike).
I added a model of players pawns and boxes. The building an statue boxes are designed to fit on the players mats.3 mm cubic magnets fit in the holes of the models to keep the boxes shut.
Quand j'ai acheté le jeu Tekhenu, il me manquait une planche de pions. Je me suis donc fait les miens.
Le scribe est un scan de la réunion des musées nationaux sous licence Creative Commons : BY-NC-SA (Attribution-Pas d'utilisation commerciale-Redistribution sous les mêmes conditions).
J'ai ajouté les modèles des pions des joueurs et leurs boites de rangement. Les boites pour les bâtiments en les statues sont calibrées pour tenir sur les plateaux individuels des joueurs. Les boites tiennent fermées grâce à des aimants cubiques de 3mm de côté.