Thingiverse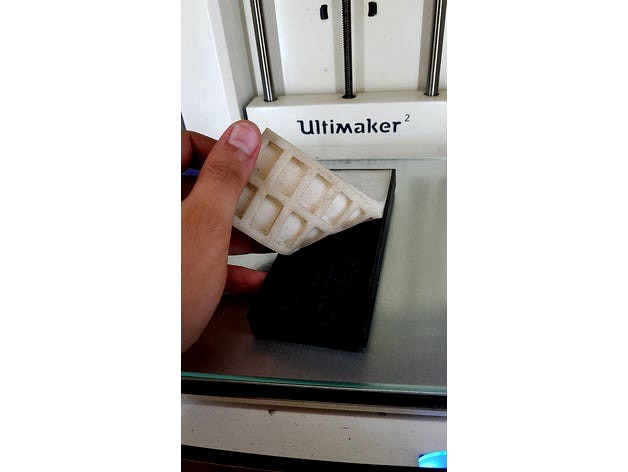 Street Gutter mold 1/20 by Cagatay
by Thingiverse
Last crawled date: 2 years, 5 months ago
1/20 scale concrete street gutter forms.
I use 10 shore rtv2 silicon and the results are very nice.
I also write down the concrete mix ratios.
I also add SketchUp file if you want to make changes.
You can visit my profile for other building material molds.
Cement 6
Marble dust 3
Grout (tile fill) 1
Water 4
Attention!!Important!!
Use a mold release spray before casting rtv2
Apply vibration after casting to prevent air bubbles
Do not remove before 24 hours and apply water with spray
Water is very important, do not allow to dry for a few days
Do not worry, it can harden completely for 1 week..
1/20 ölçek beton yol kenarı yağmur oluğu kalıbı.
Kendim 10 shore sertlikte rtv2 silikon kullandım ve sonuçlar çok güzeldi.
Beton harcı karışım oranlarını aşağıya yazıyorum.
Değişiklik yapmak isterseniz sketchUp dosyasını da ekliyorum.
Diğer yapı malzemeleri kalıpları için profilimi ziyaret edebilirsiniz.
Çimento 6
Mermer tozu 3
Derz dolgusu 1
Su 4
Dikkat!!Önemli!!
Rtv2 silikonu dökmeden önce kalıp ayırıcı sprey uygulayın
Dökümden sonra kalıba titreşim uygulayarak hava kabarcıklarını yok edin
24 saatten önce kalıptan çıkarmayın ve sık sık sprey ile su uygulayın
Su çok önemli, bir kaç gün boyunca kurumasına izin vermeyin
Tamamen sertleşmesi 1 haftayı bulabilir..