Thingiverse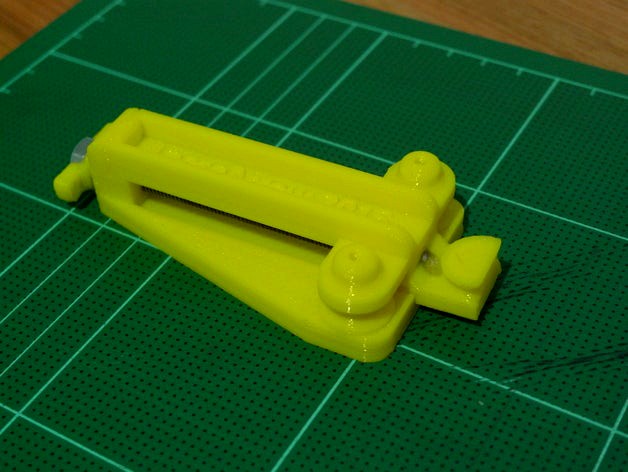 Small Picture Frame Clamp by LooseArrow
by Thingiverse
Last crawled date: 2 years, 7 months ago
Here's a little clamp for helping with picture frame glue ups.
YouTube: https://youtu.be/i-NYl57XfNw
Suggest printing in PLA with the following settings:
0.25mm layer height
30% infill
Overhang support
Additional hardware items you will need are:
90mm of M6 threaded rod
1 off M6 nut
2 off M6 washers
2 off M3 by 20mm pan head screws
The hole in the plunger needs to be tapped M6 and the threaded rod should be screwed in with some glue, such as 5 minute epoxy, to lock it in place. Whilst you have the glue out also bed the nut into the wings.
The M3 screws go in from the bottom and cut their own threads into the top. They just need to bottom out and take care not to over tighten.
I use packaging string. It is strong, does not stretch, and very cheap. String that stretches too much will not work as well.
Hope you like this and it finds good use in your workshop.