Thingiverse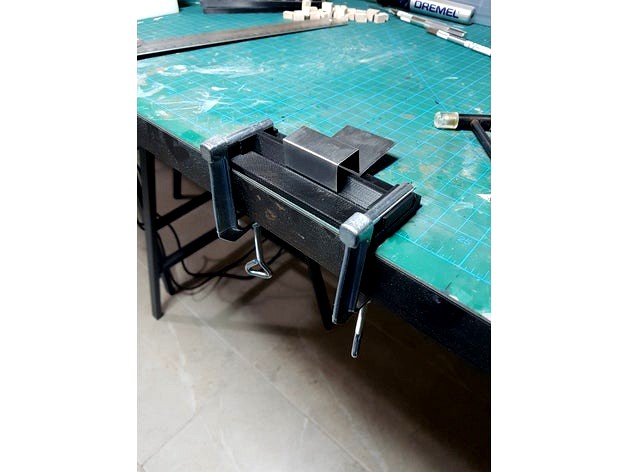 Press Brake Tool / Sac Kıvırma Aleti (Diorama tools) by Cagatay
by Thingiverse
Last crawled date: 1 year, 5 months ago
This tool is for bending soft metal plates (like aluminum)
There are 2 models, each with 3 different sizes (150,100,75mm bending area).
The first model mk1 need m3 screw.
The second model mk2 does not require a screw but need 2 clamp.
For bending, a metal plate with a thickness of at most 0.5 mm is needed.
If you are going to use mk1, the length of the m3 screw should be at most 15 mm.
No support is needed for printing of the second model but it may be needed for the bottom part of the first model.
Bu alet yumuşak metal plakaları bükmek içindir, aluminyum vb gibi.
2 model var, her biri 3 farklı ölçüde (150,100,75mm işleme alanı).
Birinci model olan mk1 için m3 vida gerekli.
İkinci model olan mk2 için vida gerekmiyor fakat 2 adet mengeneye ihtiyacı var.
Bükme işlemini yapabilmek için haricen sert metalden bir plakaya ihtiyaç var,
bu plakanın kalınlığı en fazla 0.5mm olmalı (yapı marketlerdeki spatulalar uygun olacaktır).
m3 vida kullanacaksanız bu vidanın uzunluğu en fazla 15mm olmalı.
Baskıda sadece "mk1 bottom" için destek gerekebilir, diğer parçalar için destek gerekmez.
%100 dolulukta basmayı ihmal etmeyin çünkü kuvvet uygulanacak bir alet.