3ddd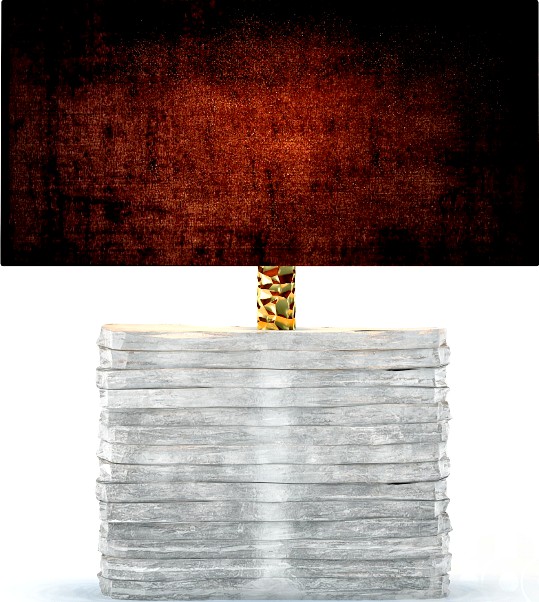 Porta Romana Cystal Strata Lamp GLB16
by 3ddd
Last crawled date: 5 years, 7 months ago
http://www.portaromana.co.uk/north-america/quick-ship/glb16-crystal-strata-lamp-clear-with-antiqued-brass-collar

The archive contains the OBJ file and more previews.

The Crystal Strata lamp is a magnificent block of cast glass. The light that plays across the textured surface is quite gorgeous and the beautifully sculpted neck can be finished in either brass or nickel plate. Our Quick Ship service has this with a Putty shade, but the base looks equally stunning in any one of our gorgeous silks and linens, and really suits a contrast lining.

GLB16
Crystal Strata Lamp - Clear with Antiqued Brass collar
H.250mm/9 3/4", W.280mm/11"
with 16" Slim Rectangle Truffle silk shade, H.450mm/17 3/4", W.406mm/16"

The model is based on the original manufacturer dimensions and technical data.

Materials and groups are named the same, as the model.

Instance geometry, one multi-submaterial for model for easy change or setup.

Object at 0.0.0, clean and light scene.