Thingiverse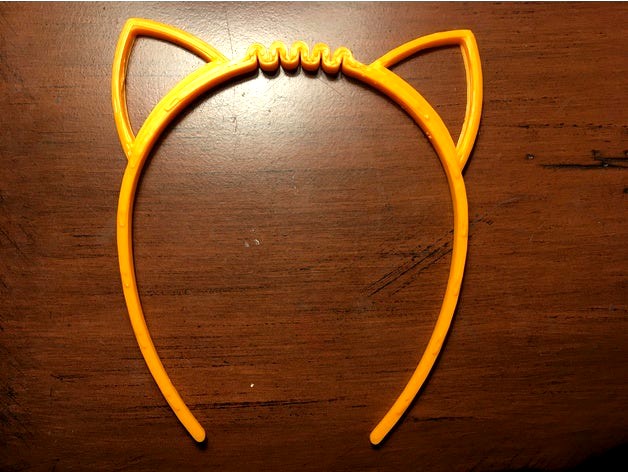 Modified Cat Ear Headband - Flexible by pete7919
by Thingiverse
Last crawled date: 1 year, 5 months ago
This is a remix of the "Wearable Cat Ears Hair Band - rigid and flexible options by Jimbotron"
He did a great job with the spring in the middle that makes the band flexible and keeps it from breaking. My daughter had bought a similar hair band in a store and it snapped right in the middle. I wanted to try and recreate the store bought model and did so by making this one thinner and hollowing out the ears.
I've also included a file with 2 bands nested together.