Thingiverse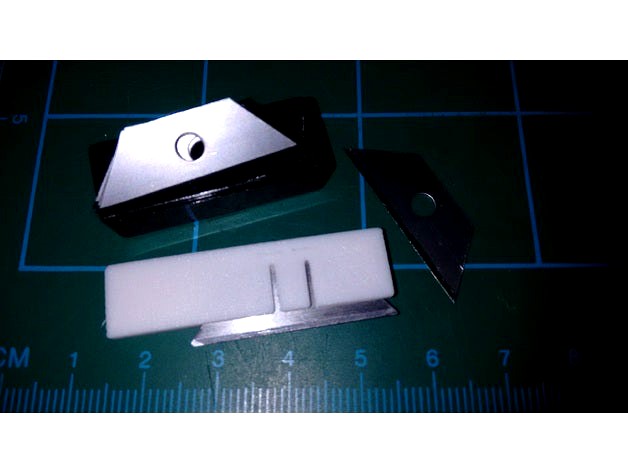 Mini Utility Knife Blade Holder by pperrin
by Thingiverse
Last crawled date: 1 year, 9 months ago
This is a tiny fast blade holder for the small utility knife blades - more robust than an exacto, but not as bulky as a stanley blade.
Only takes 7 minutes to print - it holds the blade firmly and has a blade retainer.
Its a trial printing with PLA - it has quite a long 'bridge' and a 'spring' retainer - having got the dimensions sussed, I'll use the same structure for holding these blades in other projects.