Thingiverse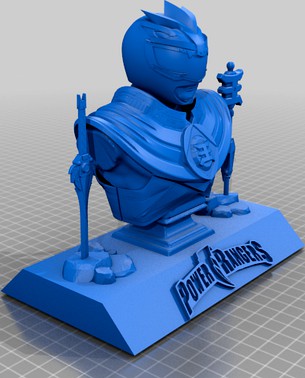 King Tyranno Head/Bust by allmightmaker
by Thingiverse
Last crawled date: 2 years, 2 months ago
This is a project that I just wanted to get out there. I love FanFiction Art and totally support it to the max. We all see Lord Drakkon everywhere but never King Tyranno, so I decided to change that the best I could. This character is amazing and i truely hope everyone enjoys.
Credit for the inspiration for this project goes too Tinh Hung Vo Tran whos artwork is amazing,
you can find is instagram: https://instagram.com/artoftran?igshid=cq1vjpg4pp7u and yes he approved my work lol. He has awesome killer artwork so check it out.
And of course Credit for inspiration again goes to Jason Lee Scott aka Red Ranger/Zeo Gold Ranger also (Austin St. John) instagram: https://instagram.com/austin_st_john?igshid=xehmeb1yd54m
I hope everyone enjoyed an prints an post there models, still sanding mine down but cant wait till its done. Any questions ask an I will do my best to answer.