Thingiverse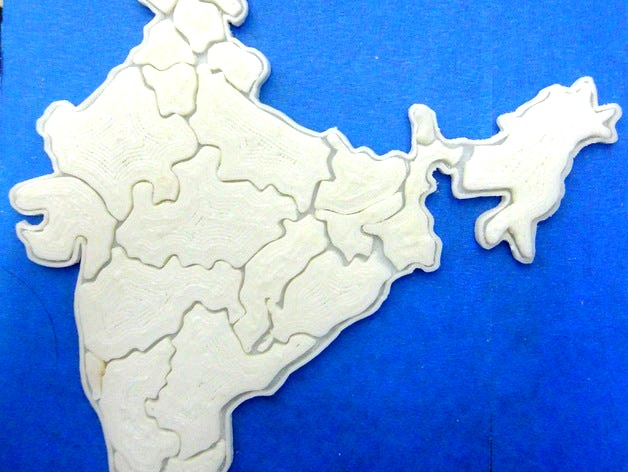 India map Puzzle by indusMaker
by Thingiverse
Last crawled date: 1 year, 5 months ago
Jigsaw puzzle of India map with 3 levels of difficulty
a) L0: India-map-base.stl (provides separate box like area for each state)
b) L1: India-map-outlinebase.stl (provides just the outline of the map. Basically it helps keep all the pieces together and provides hint for some of the states location.
c) L2: India-map.stl (just the set of state shape, put it together to make a complete map. This is bit tough in sapes don't have state name on it.