3dExport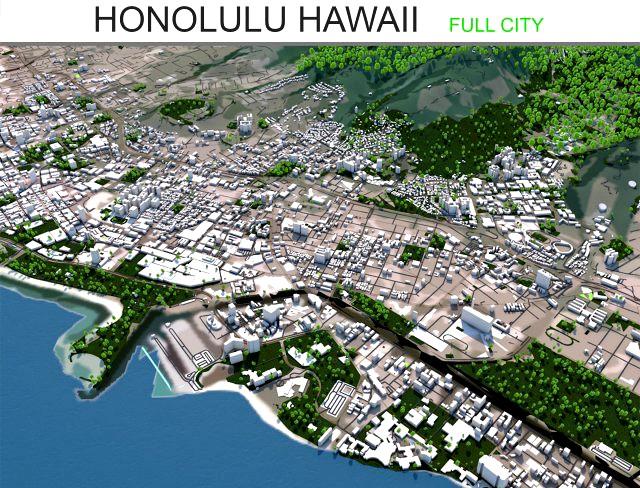 honolulu hawaii city usa 50 km
by 3dExport
Last crawled date: 1 month, 1 week ago
- accurate 3d city model and its surrounding area based on gis data year 2020
- size: 50 km
- made in cinema 4d and ready to render in standard renderer
- building stroke used in cinema 4d with sketch and toon effect
- stroked building, trees (mograph cloner), water effect and stroked roads are only in cinema 4d file
- no plugins used
- low poly
- model is based on gis data year 2020
- base satellite and map texture is included
- royalty free model
- polygons: 5m+ in big cities
- layers: building, roads, routes, amenity, leisure, landuse, natural, water, man made, railway/train, aeroway etc.
- formats: c4d(native), 3ds, stl, fbx and obj.
formats included:obj, fbx, 3ds, stl and c4d native format render ready.
1. suitable for games, games, education, architecture etc.
2. mainly used for town and urban planning, real estate etc.