Thingiverse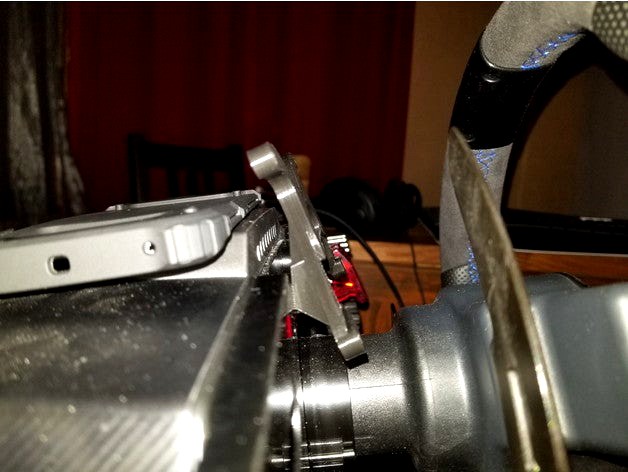 Fanatec CSL Elite Dash support by DanRZ
by Thingiverse
Last crawled date: 1 year, 10 months ago
Support for using my Phone Samsung S6 Edge as a dash on a Fanatec CSL Elite Wheel.
The support fixes the case i use to protect my phone with 4 points.
Bigger hole for the nuts to fix it on the wheel base are slighlty tight to make the nuts stay well fixed and don't use any washers.
It is installed above double DSD button box, so it may touch the wheel if used directly on the wheel.
This model can be used to "merge" any phone/tablet case on it.
Just make sure it don't hit the wheel axle or the shifters when you turn the wheel ...
Added a slight angle to make it visible through the wheel and have a full view of the dash.
The game i play is iRacing. Dash software is JRT Dashboard.