Thingiverse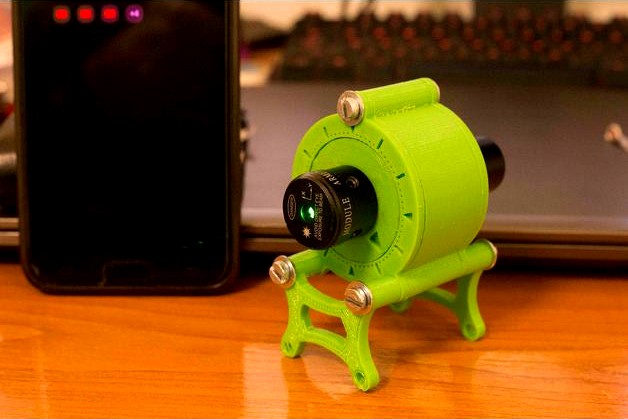 Better Laser Polar Alignment for Astro Tracker by ovisual
by Thingiverse
Last crawled date: 2 years ago
This polar sight device is used to better polar align WLT's tracker, but with minor changes can be adapted to other trackers.
This device is using a laser to point to a polar star (example Polaris) and together with a polar alignment app (example Polar Clock app by Zsolt Nagy) can lead to better results on mount polar alignment.
Because the laser beam colimation is important, the laser pointer needs to have the sighting mechanism for adjusting the beam in order to calibrate the device before use.
The calibration process should be easy and could be performed on daylight, see the instructions on the PDF file.
Parts to print:
1x body
2x leg
2x cap
2x lid
Hardware needed:
2x 12mm M4
4x 20mm M4
6x M4 shim
2x 6806 ZZ or 61806 2RS ball bearings
adjustable green laser sight unit 19mm diameter from aliexpress/airsoft gun store (keywords: Laser Sight Green External Metal Laser Sight Gun Accessories Suspended Laser Pointer Adjustable Universal Slot)
The laser unit stays in place by friction, the cap that holds the laser can be fixed by adding some glue or some sticky tape.